Filipino Foods on All Saints Day
All Saints Day is celebrated on November 1st to commemorate the memories of our departed loved ones and this is a traditional Catholic holiday. But did you know that there are some regions in the Philippines that don't celebrate the exact date on November 1 but rather they celebrate it on November 2 ? Angono Rizal celebrates All Saint's day on November 2. I don't exactly know what other regions in the Philippines that celebrates this holiday on November 2 but if you have any info you can share it to me by commenting below.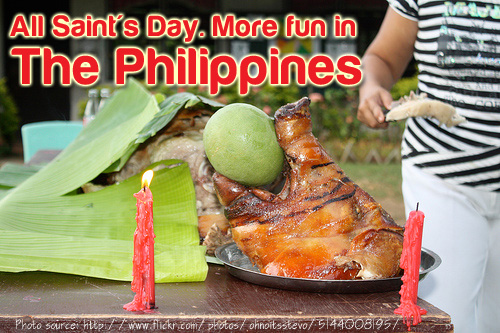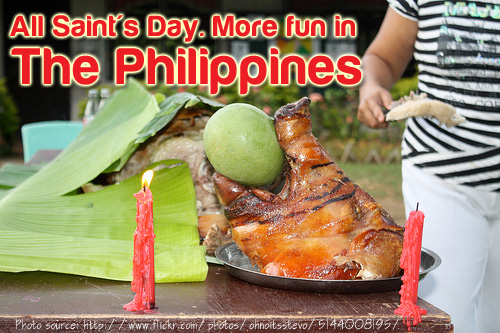 And with regards to Filipino foods eaten on All Saint's day, I guess there are also differences and not every one brings kakanin or other native delicacies when visiting their departed love ones on the cemetery. And it depends if you are going to stay all day or just a few hours. In that case you can just bring snacks or merienda like biko, suman, cuchinta or other kakanin. Most Filipinos when visiting their love ones are like having a picnic in the cemetery and I use to do that until now. If you are going to stay from morning until evening, here are the Filipino foods that I think is suitable to bring. Of course you should bring plenty of rice for your lunch and dinner.
Here are the kinds of Filipino food and viand that you can bring: