Making this appetizer is very cheap because you only need pork skin to make pork chicharon. Pork skin is not usually sold in the wet market or supermarket but there are some vendors who specialize in selling pork skin. But if you can't find pork skin, you can use fatty pork belly and slice off the meat from the pork belly and leave just the fat and skin. In this recipe, the pork skin is boiled first before drying in the sun but there are other methods like drying the raw pork skin in the sun then frying it. Either of the two methods can be used to make pork chicharon but in my opinion its better to boil it first to tenderize the skin before frying it to make it crunchier and puffier.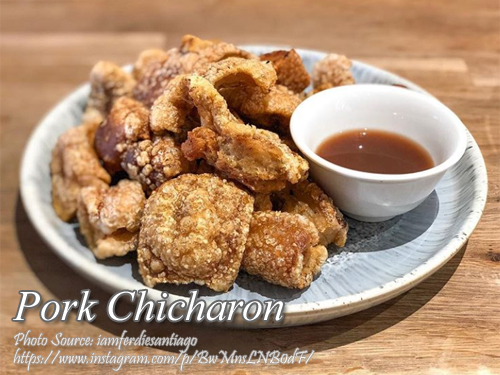 Print Recipe
How to Cook Pork Chicharon
Ingredients
1

kilo pork skin with some fat and meat still intact

1

Tbsp.

rock salt

1

tsp.

ground black pepper

water for boiling the skin

cooking oil for frying
Instructions
How to make pork chicharon:
Slice the pork skin in desired sizes. Put the pork skin in a pot and put water just enough to cover the pork skin.

Add salt and black pepper and bring to a boil. Adjust heat to medium and cook the skin until tender.

When the pork skin is tender, drain the pork and put in a strainer or colander and let it cool for at least half an hour.

Put it in a rack or baking tray and sun dry for at least 10 hours. You can also use an oven and set the temperature to 50°C for 12 hours.

Let it cool for an hour and heat cooking oil in the deep pan to fry the pork skin. Adjust the stove to medium high heat and slowly fry the pork rind or pork skin until it puffs up and turn into cracklings and golden brown.

Continue stirring until the pork rind is cooked and crispy. Then remove from the hot oil and drain. Let it cool down before serving. Serve with spiced vinegar as dipping sauce.