A non-traditional way of cooking catfish. Frying catfish fillet and served with mustard vinaigrette with a mixture of shrimp paste, calamansi juice, vinegar, mustard leaves seasoned with sugar, salt and pepper.
Ingredients:
1 piece catfish, fillet
Season catfish fillet with salt and pepper. Sprinkle a little cornstarch.
Deep fry the catfish fillet. When brown, remove from pan.
Serve with mustard vinaigrette.
Mustard Vinaigrette:
1 Tbsp bagoong or shrimp paste
calamansi juice (about 3 pcs kalamansi)
1/2 vinegar
chopped mustard leaves
1 tbsp sugar
salt and pepper
Mix calamansi, vinegar, sugar, pepper and salt.
Pour mixture on chopped mustard.
Place bagoong on top. Serve.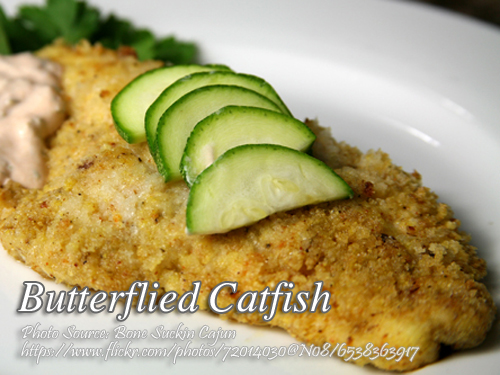 Try Other Recipes :
Beer Battered Catfish with Coleslaw

Another great recipe for catfish. Catfish are not always available in supermarkets but can b ...

Adobong Hito (Stewed Catfish)

Ingredients: 3 medium sized hito (catfish) 1 small head garlic, crushed 1/4 cup yellow ...