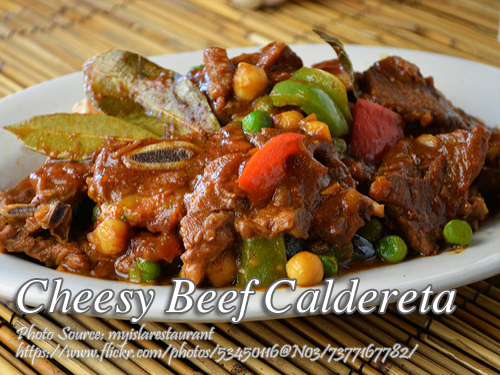 Print Recipe
How To Cook Beef Caldereta with Cheese
Another variation of the beef caldereta is the cheesy beef caldereta. Of course the obvious ingredients here is cheese, in fact, quick melt cheese is used.
How To Cook Cheesy Beef Caldereta
Saute garlic in butter. Add in beef and stir fry until brown.

Pour water, salt, pepper and bay leaf. Simmer until meat is tender.

Add in tomato paste, tomato sauce, chili, liver spread and peanut butter and cook for 5 minutes while stirring continuously to avoid lumps.

Add in grated cheese, celery, carrrots and olives and simmer for another 5 minutes.

Serve hot.