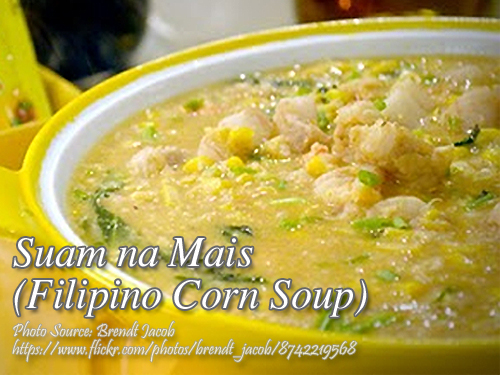 Print Recipe
How to Cook Suam na Mais (Filipino Corn Soup)
Suam na mais is a Filipino corn soup cooked with sliced pork and shrimp. It is great to serve this as an appetizer or as a viand served with cooked rice.
How to cook Suam na Mais:
In a medium size pan, heat cooking oil and saute garlic until fragrant.

Add chopped onions and saute until soft.

Add in pork and shrimps and saute until slightly brown.

Add shrimp broth and bring to a boil. Simmer until pork is tender.

Put in the corn and simmer until corn is cooked.

Add in the ampalaya leaves, simmer for another minute then serve hot.