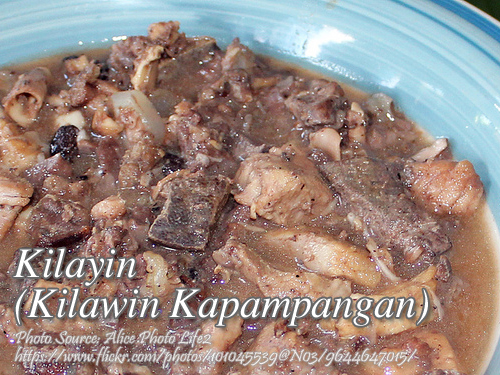 Print Recipe
How to Cook Kilayin (Kilawin Kapampangan)
Kilawin kapampangan or popularly known as "kilayin" is a kapampangan dish made from minced pork lungs, chopped pork meat and liver, stewed in vinegar with spices and aromatics.
How to cook kilawin:
Marinate pork in vinegar. In a pan saute garlic and onions.

Add pork lungs and the pork and vinegar, ground pepper and bay leaf.

Simmer over low fire, when pork is almost tender add liver, pepper and salt to taste.

Continue cooking till pork is tender and liquid is reduced.