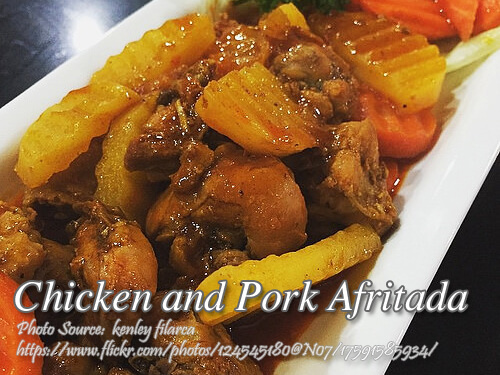 Print Recipe
How to Cook Chicken Afritada with Pork
This afritada dish is a combination of chicken and pork. And this chicken and pork afritada don't use tomato sauce, instead it uses fresh tomatoes.
How to cook Chicken Afritada with Pork :
In a large casserole, brown meat. Remove, and set aside.

Slice onions and tomatoes and cook till tomatoes are very soft.

Return meat. Add whole garlic, bay leaves and vinegar. Simmer till meat is half cooked.

Add potatoes and cook till tender. Add red and green peppers in the last few minutes of cooking.

Season with salt and pepper. 8 servings.