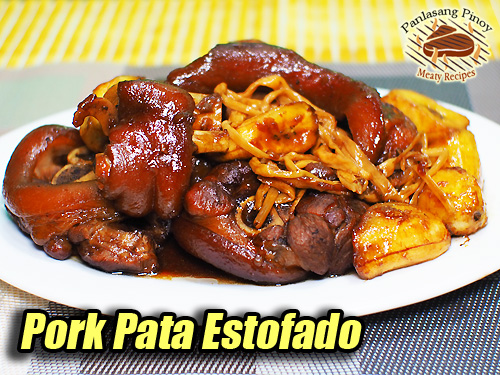 Print Recipe
How to Cook Pork Pata Estofado
A tasty way of cooking pork pata. This is very similar to paksiw na pata because of the banana blossoms, sugar and vinegar in the lists of ingredients.
How to cook Pork Pata Estofado:
Fry the bananas and set aside.

Bring to a boil then simmer for about 45 minutes or until the pork pata is tender. Stir occasionally while cooking.

Then add the fried bananas and cook for a few minutes before serving.