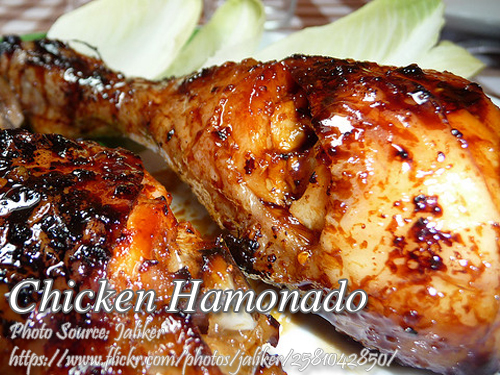 Print Recipe
How To Cook Chicken Hamonado (Hamonadong Manok)
Chicken hamonado or hamonadong manok is chicken baked in pineapple juice. It uses the pineapple, condiments and spices as a marinade and then baked.
How To Cook Chicken Hamonado
Marinate chicken with the rest of the ingredients for at least an hour.

Simmer mixture until chicken is tender.

Transfer into a baking dish.

Bake in preheated oven of 300 °F until sauce thickens.

Cool and slice thinly.

Serve as a delicious sandwich filling or as a main course. Serves 6.