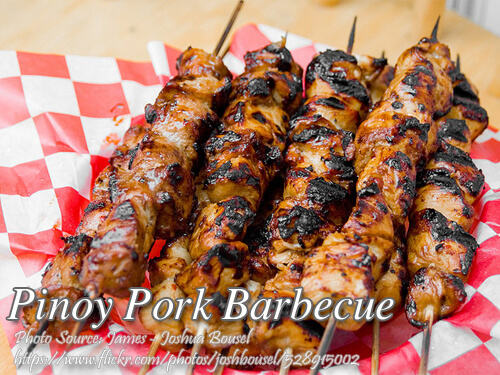 Print Recipe
How To Make Pinoy Pork Barbecue
When I see pork barbecue in bamboo skewers or sticks, I always assume it is a pinoy pork barbecue.
Servings:
20
to 22 sticks
Mix all the ingredients together including the pork.

Marinate overnight in the refrigerator.

Skewer 3 to 4 pcs. of pork in each stick. Cook over live charcoal until almost done.

Brush with catsup mixed with 1/2 cup oil. Cook until done.

Serve hot. Makes 20-22 sticks.