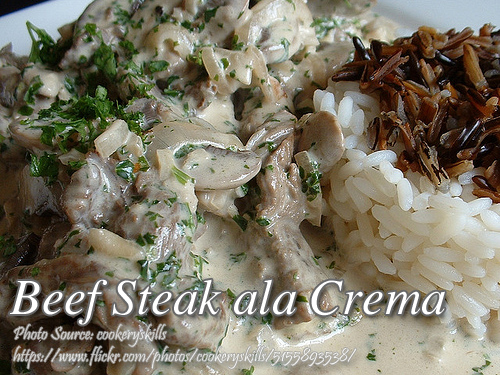 Print Recipe
How to Cook Beef Steak a La Crema
This is a creamy stir fried beef strips cooked with all-purpose cream. Very easy to cook and the ingredients are few and very easy to find.
How to cook beef steak ala crema:
Rub beef with Maggi Magic Sarap and liquid seasoning. Marinate for at least 20 minutes.

Heat oil and sauté onions for 2 minutes or until crisp tender, then set aside.

In the same pan add marinated beef and pan fry until brown. Add fried onions.

Pour in Nestle all Purpose Cream and simmer for 5 minutes.

Remove from heat and serve immediately. Garnish with parsley if you like.